The Brands Enforcement Division:  The goal of the Brands Enforcement Division is to provide the livestock industry with professional law enforcement and investigative work in the tracking of livestock ownership and in the deterrence and/or resolution of related criminal activities.
Montana has 16 Livestock Districts.  Each District covers a specific area in Montana comprised of blocks of or connected counties.
Brand Inspector Districts
Click the map below to display an interactive map that provides additional information about local inspectors by county, district investigators, and livestock markets.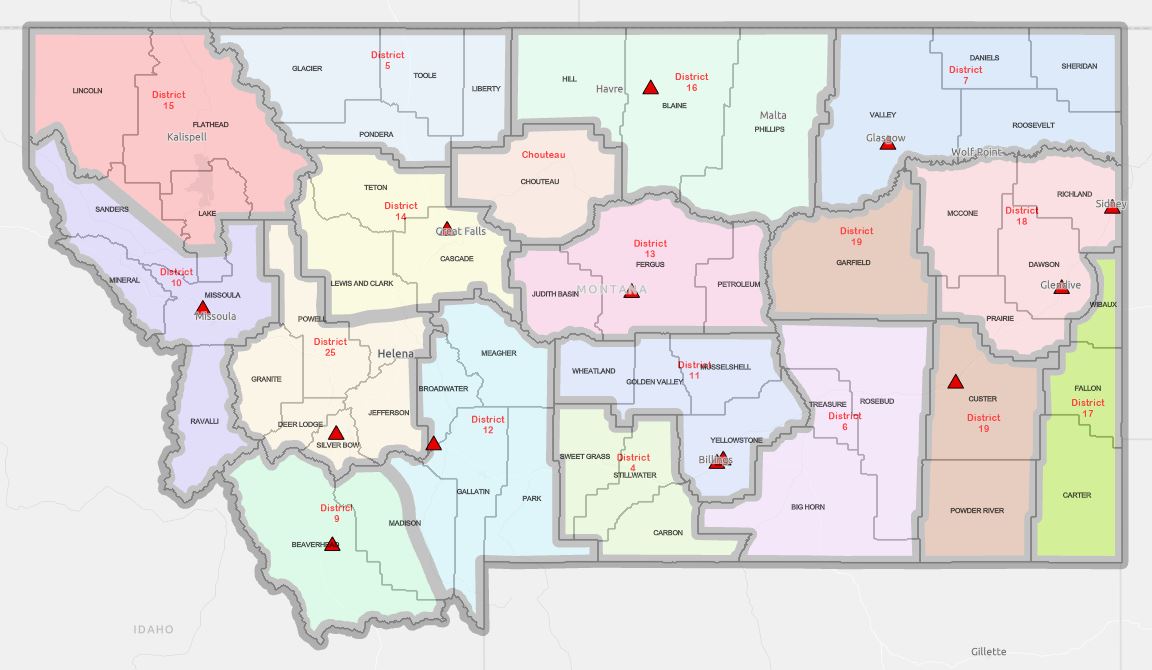 If you are interested in becoming a local brand inspector, please reach out to your local District Investigator for information.